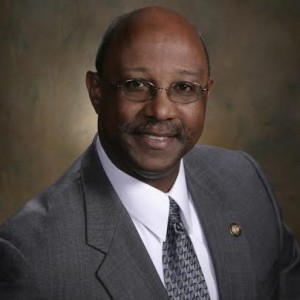 Alternative Dispute Resolution
Florida Supreme Court Certified Circuit Mediator
Mediation Services Available In the Following Judicial Circuits:
First; Second; Third; Fourth; Fifth; Sixth; Seventh; Eighth; Ninth; Tenth; Thirteenth; Fourteenth; Fifteenth; Seventeenth; Eighteenth; and Nineteenth.
Florida Supreme Court Qualified Arbitrator
Member, Florida Academy of Professional Mediators, Inc.
Background
For more than 20 years, Errol H. Powell was an adjudicator with the Florida Division of Administrative Hearings (DOAH): first, as a hearing officer and then, as an administrative law judge (ALJ).  He retired as an ALJ on June 30, 2013.  During his tenure with DOAH, Powell presided over administrative cases concerning challenged decisions made by Florida's governmental agencies (state and local governments, taxing districts, and school boards) including presiding over cases involving rule challenges; employment and housing discrimination filed with the Florida Commission on Human Relations; disabled children under the Individuals with Disabilities Education Act (IDEA); violations of Florida's campaign financing law; the administrative establishment of child support; environmental permits; automobile franchise establishments and terminations; Medicaid reimbursement; the licensing and the discipline of licenses of, among others, doctors, dentists, nurses, contractors, accountants, teachers, real estate agents, nursing homes, nursing home administrators, banks, firefighters, and law enforcement; government entitlement programs for persons with disabilities; and placing persons on the child abuse registry.
Prior to his tenure with DOAH, Powell was the Staff Director of the Florida House of Representatives (House), Committee on Ethics and Elections for two legislative sessions.  During his first legislative session, he was involved in the 1990 revision of Florida's Ethics Code.  Immediately, before becoming a staff director, for two sessions, Powell was the Special Master of the House's Select Claims Committee.  As the Special Master, heconducted hearings on claims bills for the House and made written recommendations to the Claims Committee and the House on the passage or non-passage of claims bills.
For several years, Powell was a prosecutor for the then Florida Department of Professional Regulation (DPR), now the Florida Department of Business and Professional Regulation.  He prosecuted disciplinary cases against state licensees, including doctors, dentists, accountants, contractors, engineers, nursing homes, nursing home administrators, funeral directors, and embalmers.
Before becoming a prosecutor for DPR, Powell worked for several years with Legal Services of North Florida, Inc. (LSNF) as a staff attorney and then a managing attorney, managing two of LSNF's offices.  He represented clients in civil actions in county and circuit courts, which included real property, probate, family law, and landlord/tenant matters, and in federal court in the Northern District of Florida.